Carers' Services
Family Carer support is our core work. We support carers and families of children and adults with a learning disability and/or autism spectrum condition.
We provide this support through respite activities such as theatre and shopping trips, pamper events, through our Family Liaison team and through organised information events aimed at carers covering topical issues such as Wills & Trusts, Benefit changes, Approaching Adulthood. We always support Carers' Week and work in partnership with other Carer organisations to achieve the best support for our members.
Follow one of the Carers links on the right to see how we can help you.
"I would just like to thank you for all your help and valuable advice, I wouldn't have known where to start without your guidance and I am very grateful for all the time and effort you put into our case."
"Thank you for arranging the carers' evening which was a lovely evening."
"Thank you, thank you, thank you, what more can I say, firstly for the fantastic trip to the theatre in London, myself and my friend had a fantastic evening out, the first time we've ever got to do so – alone!"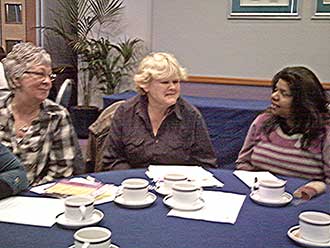 Carers' information day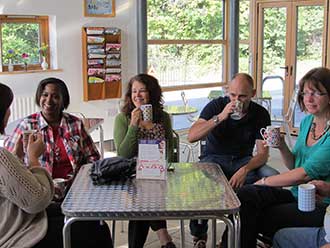 Relaxing with a coffee