Fundraising
Fundraising is essential for us to be able to develop and maintain services to support local people with learning disabilities/ASC. As we receive no money from Royal Mencap Society we rely hugely on our supporters to help us raise money for our charity.
Here are some typical examples of activity costs:
£5 would pay for refreshments for a social group for one evening.
£10 buys craft materials for one of our craft groups so that participants can make their own artwork.
£15 would pay for 1 hour hire of sensory room for '@ the Acorn' social group.
£20 would pay for the fuel for camping stoves to allow 2 groups of adults to go on an overnight camping trip.
£40 would pay for 5 hours of a playworker's time.
£83 would pay for staff costs for 1 session of '@ the Acorn' social group for up to 30 participants.
£130 would pay for annual subscription to Disability Rights UK for information and advice lines.
How can you help?
There are numerous ways you can help to raise money for Wokingham, Bracknell & Districts Mencap. Here are just a few ideas:
You could:
take part in a sponsored event such as the London Marathon or Big Fun Run London
or more locally the Reading/Wokingham/Bracknell or Windsor Half Marathons
do a parachute jump
take part in a sponsored cycling/walking or trekking event such as the Three Nations Challenge Motorbike Rally or the London to Brighton Challenge
hold a Rock'n'Roll evening
hold a fundraising coffee morning or afternoon tea or dinner party
hold a raffle
organise a fundraiser with friends, colleagues or through your local community group
nominate our charity as your company's 'Charity of the Year'
If you have an idea but need help in organising an event we will be pleased to support you and publicise it. Fundraised monies can be collected by hand or alternatively online by using our Virgin Money Giving page.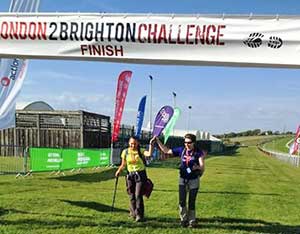 London2Brighton Challenge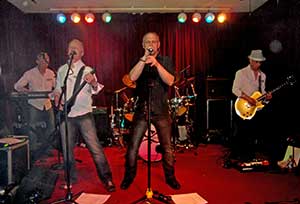 Rock 'n' Roll evening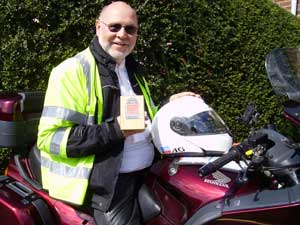 Three Nations Motorcycle Challenge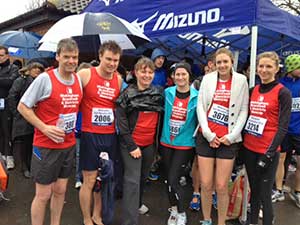 Wokingham half marathon